Description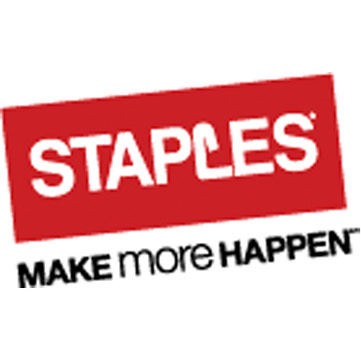 So much more than office supplies! Find a growing product selection including cleaning and safety supplies, furniture, technology, paper, ink, electronics, computer repair, copy & printing services.
Web Link

Services

Tech Support

Products

acer netbooks, sharp projectors, compaq desktops, epson projectors, toshiba netbooks, toshiba laptops, dell laptops, dell monitors, lexmark printers, acer monitors, emachines monitors, canon printers, tomtom gps systems, dell desktops, epson scanners, hp laptops, compaq laptops, xerox scanners, hp desktops, epson printers, canon scanners, apple ipods, brother scanners, hp scanners, hp printers, hp netbooks, xerox printers, garmin gps systems, brother printers, magellan gps systems

Brands

Amazon-Kindle, Avery, BIC, Dell, Expo, Intuit, HP, Logitech, Microsoft, Netgear, Paper Mate, Pentel, Pilot, Post It, Scotch, Sharpie, Seagate, Swingline, Symantec, Toshiba, Uniball, Western Digital

Specialties:

Toner, Printers, Printer Ink, Office Supplies, Office Furniture, Computers, Back To School Supplies

Featured Businesses

Phoenix, AZ

Furniture Solutions For Every Business

Serving your area

We Match You To Pre-Screened Cabinet Professionals. Fast Response.

Phoenix, AZ

See neighbor reviews, samples of work, license, insurance info & more!...
OUR PRIVACY POLICY HAS CHANGED. PLEASE SEE THE PRIVACY POLICY LINK ABOVE.